Hello everyone~ I'm Saori and I'm currently 17 years old. Drawing is one of my hobbies and though I'm not that good yet, I hope everyone enjoys looking through my drawings. I used to get inspiration from Lunar when I was younger > u <
Some of these images are rather old so to make things more organized, it'll be from new to old.
Player Saori: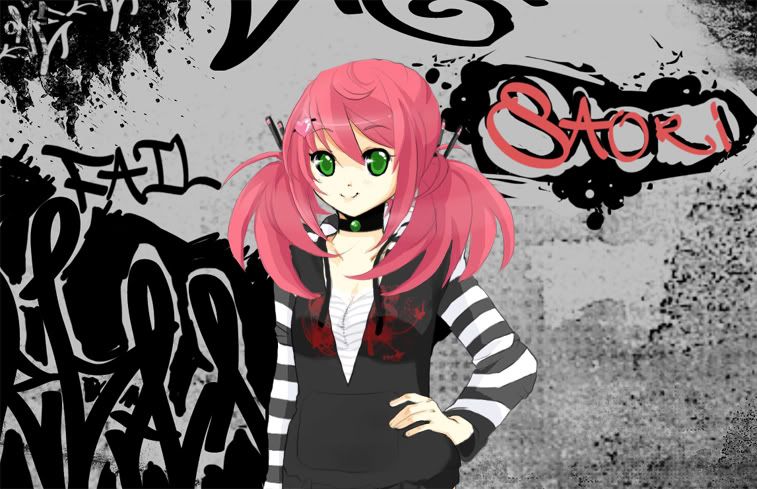 A drawing I did for a World Ends With You RP. She has a Reaper version too but this is cleaner xD
Lineart:
I didn't really have any reason to draw this. I was just feeling really stressed one day and so I drew something just for the sake of drawing something for myself. I kind of don't really plan on coloring it but as a stand-alone piece, the lines are too light D:
Fancy Dinner: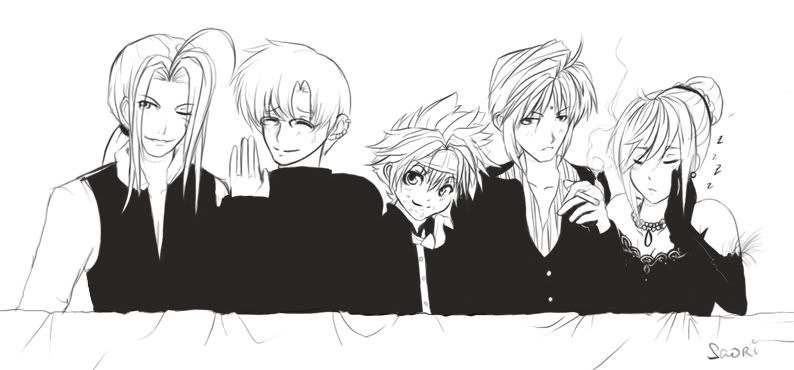 Fanart of Gensomaden Saiyuki and Riune. There's a toned version of this but... I like this one better >:
Ace Attorney Saori:
A poster that depicts Saori's past in the PW universe. This was for a contest, actually, but it was pretty fun to think up of her background with the given setting > u <
Cyber Team in Akihabara Saori: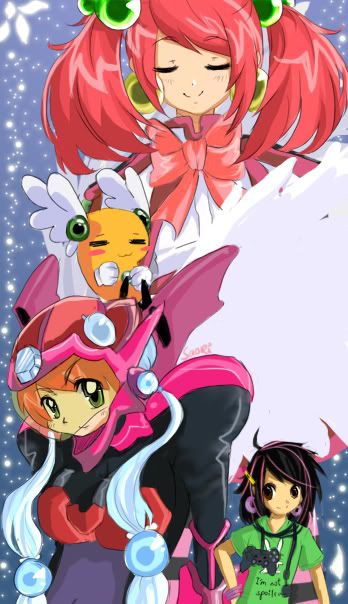 This was my favorite anime in grade 3 (and it actually still is, haha). I draw my OC in different universes a lot...
Sorry for the picture spam. I'll post less images of my OC next time ''"'orz''"'